Greer Dumpster Rental Boss is the #1 Source of Local Dumpsters
Cost-effective and transparent fee structure
Fast delivery and pickup
Friendly helpful personnel
All questions answered at 864-662-9765
Get rid of your waste materials in no time
Local business here in Greer, SC
Whether it is for commercial or residential use, renting a dumpster in Greer is a breeze when you choose our convenient rental service.
Instant Product Quotations Available
We make it simple for our customers to avail for the necessary information to rent the dumpster they need. Get an instant quote or price list by contacting us and our trained personnel are happy to assist you. When you are ready to book, you can contact us back so that we can help you finalize the paperwork and we can send our hauler directly to your address with your selected dumpster.
Reliable, Clean and Safe
Our drivers and haulers are hardworking and courteous people who put your interests first. You can count on them to deliver and pick up your dumpsters on time. On top of that, they have the highest respect to our customers' properties and schedules. We can easily help you coordinate with our drivers, you just need to provide your free time for the dumpster delivery.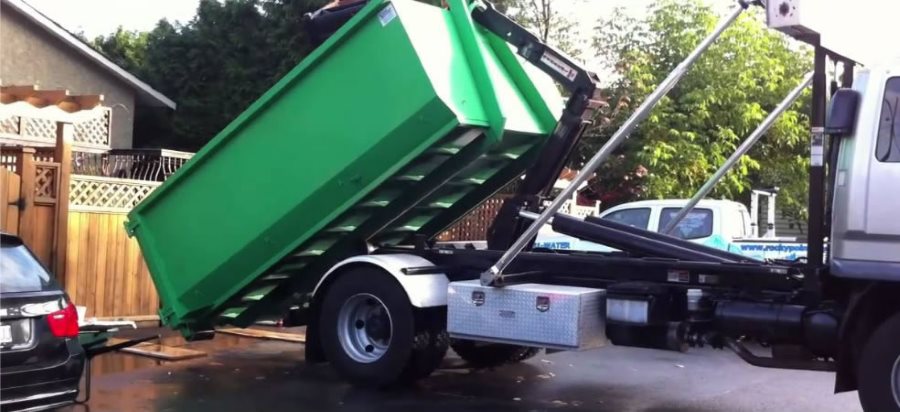 What can you expect from Greer Dumpster Rental Boss?
Wide selection of dumpster sizes
Instant pricing
Rush services are available
Easy online ordering and scheduling
Flexible, timely pickup and delivery
Here at Greer Dumpster Rental Boss, we do not just specialize in small dumpster rentals for residential use. Whether you are cleaning out your home or office, moving out to a new home, building a house, renovating a room or a wing, on a production set, or need a recycling professional, our dumpster units are available to your needs.
We ensure that each unit is manually washed thoroughly prior to delivery. Once the unit is full, we will come right out to haul the dumpster or exchange the unit when you need it emptied. A simple phone call to our company will ensure that you are provided with the most reasonable price range.
We offer a speedy delivery in Greer, SC and its surrounding counties. Call us at 864-662-9765 and we are happy to serve!
Guidelines For Selecting The Appropriate Dumpster Size
If you are still new to the process of renting a dumpster from us, it is a good idea to think about the appropriate size you will need for your project. Whether it is a simple clean-out or a small home renovation project or even larger construction development, there is an appropriate size for everything. And we can provide all sizes.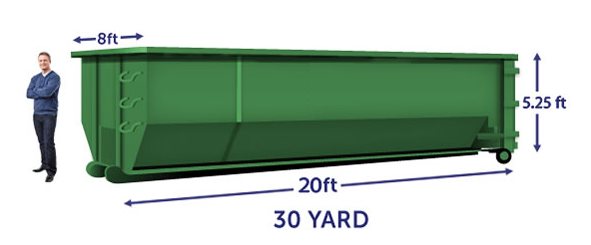 Here are the top 4 most-rented sizes and the usual projects they are used for.
7 Yards Canister
The smallest dumpster size available
Used for smaller scale projects like spring cleaning
Small bathroom renovations
Removing dirt, sod or concrete debris
Throwing regular garbage or junk
10 Yards Canister
Holds 10 cubic yards of waste materials
Suited for a variety of tasks
Garage, basement or attic cleanout
Removal of 1,500 square feet of roof shingles
Renovation or removal of a 250 square feet deck
20 Yards Canister
For moderate-sized projects
Removal of garage debris
Flooring or carpet removal
Removal of 2000 to 3000 square feet of roof shingles
Renovation or removal of a 300 to 400 square feet deck
30 Yards Canister
For substantially larger renovations
Demolition of garage
Major home renovations
40 Yards Canister
Largest size usually used for commercial grade projects
Roofing projects for commercial buildings
Major cleanout for a business facility
Hauling in and out of materials for big additions to a large house
Selecting the correct size can be difficult, especially if you have not used a dumpster before. If you have questions about dumpster sizes, do not hesitate to call 864-662-9765. We will be delighted to help you determine which size suits your needs best.
Services we can offer you
Dependable Dumpsters
All our dumpster units are made from the finest and strongest metal quality. Order the appropriate size you need and we can set up the delivery based on your convenient time. On top of that, you can also pre-schedule the pick up of your dumpster, and easily request another one once the initial pick up has been done.
Residential Dumpsters
If you are a property owner, using dumpster rentals is a convenient solution for collecting your waste, junk and unwanted used items, especially when the entire neighborhood is following a waste removal project. Because we offer the smallest 7 yard dumpster, you can easily rent one for simple house clean-outs and Spring time cleaning.
Commercial Dumpsters
A 40 yard dumpster can be rented for large offices or building renovations and extensions. You can simply contact us to obtain the dumpster unit you need. No one else can provide a better dumpster rental solution in Greer, SC apart than us.
Customer Testimonials
Our dumpster rental company directly collects reviews and testimonials about our services from our actual customers in Greer, SC. Each review or testimonial you read is real and verified from a real customer.
What are you waiting for? Call now 864-662-9765 and get your own dumpster reservation!