Greenville Dumpster Rental Boss is the #1 Source of Local Dumpsters
Cost-effective and transparent fee structure
Fast delivery and pickup
Friendly helpful personnel
All questions answered at 864-662-9765
Get rid of your waste materials in no time
Local business here in Greenville, SC
When it comes to affordable and efficient waste removal, you need to use help of professional rubbish removers and waste management experts to sort out everything easily.
For the best waste removal specialist in Greenville, then you can look no further than our professionals at Greenville Dumpster Rental Boss. We are reputable and the leading company for rubbish removal services to provide our services all over the county area and beyond.
As you may wan to know a bit more about us before renting a dumpster, we will tell you about the history of our company. Thus, you can continue reading this article to find out more information about us. When it comes to waste removal anywhere in South Carolina, then we have got your covered.
The early days – The Gardener Boss
During our early days, we were not known as a company under the same name as now. We initially started out as the name The Gardener Boss in the year 1999. We offered garden bags and lopping hire services all over the Greenville during those days. For the next few years, we gain a large success and recognition for the quality of our services. Soon, we established ourselves as a reputable and reliable rubbish removal and garden maintenance facilities provider in the region.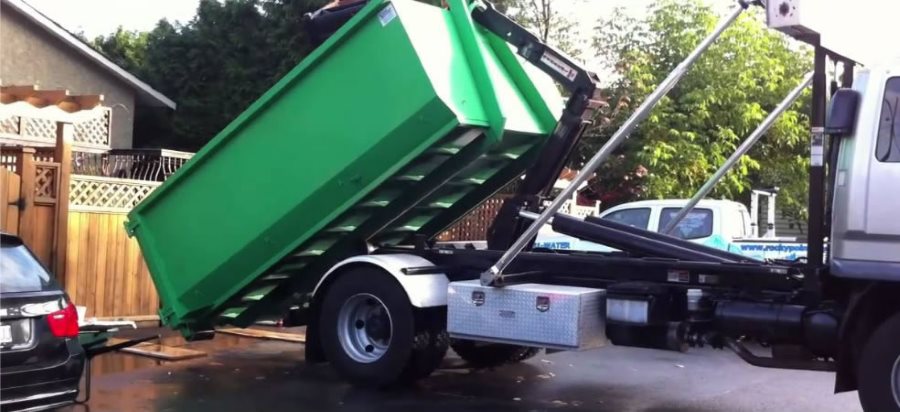 Acquisition and rapid growth
With the high success of The Gardener Boss, we decided to enlarge our business. Expanding our business would allow us to provide rentals in more areas and also to offer various other kinds of rubbish removal services.
We acquire a company specialized in waste removals to expand our growing company and establish ourselves as Greenville Dumpster Rental Boss. We offer hands-on waste removal services and different kinds of dupmpters and bins on hire across the area.
Where are we positioned today?
In the present day, we are known as one of the Greenville's biggest companies in the business, as the most reliable and established waste removal services company. Over the years, we have expanded our services and started offering garden bins on hire, garden bags, and junk dumpsters on hire and hands-on waste removal services. We provide many rubbish removal services all over suburb in the Greenville areas.
Why we are best choice for waste removal in the region
There are various companies in South Carolina that offer dumpster rental services. None of them is as established and reputed as we are. Unlike us, there are many such companies that are not operated locally.
We are from the area and also understand the needs and requirements of our community better. That is the reason why we pride ourselves by offering reliable, affordable, efficient, and prompt rubbish removal services. We are one of the complete licensed and insured company that offers waste removal services. All of our experts are well trained to handle rubbish management tasks effectively and efficiently.
Either you are looking to eliminate or reduce a large or small amount of waste or looking to remove domestic and business waste. You can easily count on us, as an expert rubbish removal company that is locally owned and provide you with the most affordable and reliable waste removal services anywhere in the county of Greenville and around.
For affordable and efficient rubbish removal in Greenvillee, you need the help of reliable and reputed rubbish management professionals. For this, you must look no further than us. We started out our business nearly twenty year ago in 1999 and have rapidly grown since then. In the present day, we are known as the leading provider of waste removal services all over the region.
As a locally owned company, we are your best choice for rubbish removal facilities near you. We will easily address all your waste removal requirements and needs and make sure that your rubbish is disposed of effectively. You can hire our waste removal services easily anytime when you want.
Call us at at 864-662-9765 now!